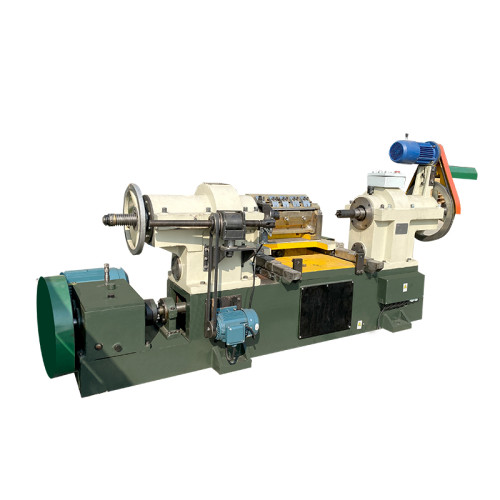 Veneer Peeling Machine | Log Rotary Cutting Equipment | Automatic Rotary Cutting Machine | Disposable Wooden Tableware Production Line
Item specifics
Max Peeling Dia

600mm
Max Peeling Width

750mm
Power

25kw/h
Speed

0-220rpm
Machine Weight

3200kg
Min Wood Left Dia

40mm
Size

3.7W×1.7L×1.5H
Description
Log Rotary Cutting Equipment is a machine used to cut logs into thin slices. It is commonly used in the production of wood products. The working principle of the log rotary cutting machine is to place the log on the rotating shaft in the center of the machine, and gradually cut the log into thin slices through rotation. These sheets can be customized as needed to meet different production requirements. There are many different models and configurations of log rotary cutters, this log rotary cutter from SEA is suitable for producing blanks of wooden disposable tableware, and the thickness of wood chips can be adjusted for easy operation.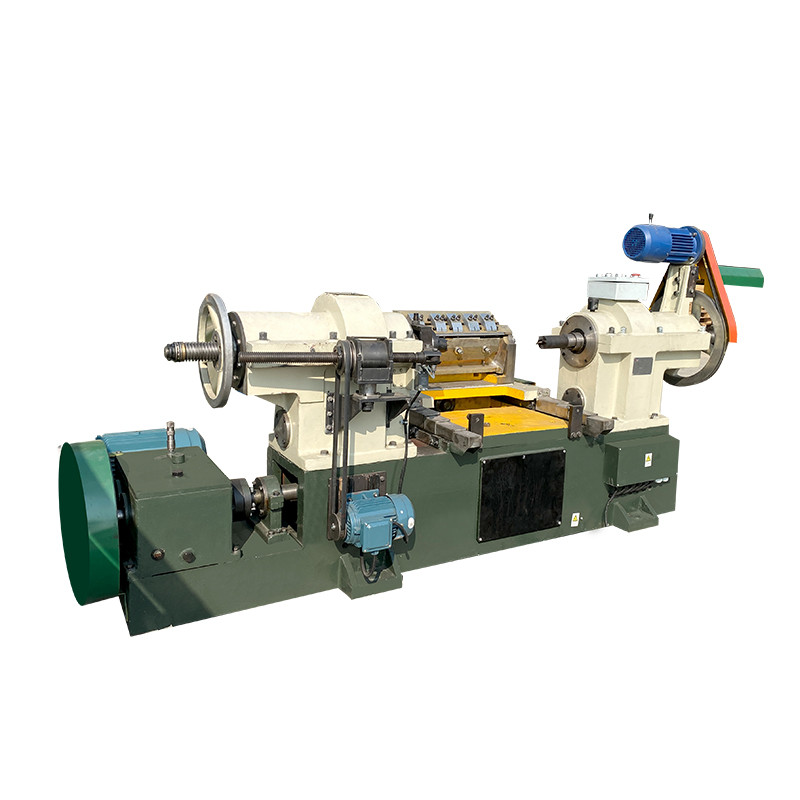 | | |
| --- | --- |
| Max Peeling Dia | 600mm |
| Max Peeling Width | 750mm |
| Power | 25kw/h |
| Speed | 0-220rpm |
| Machine Weight | 3200kg |
| Min Wood Left Dia | 40mm |
| Panel Thickness | 0.3-6mm |
| Size | 3.7W×1.7L×1.5H |
| Accuracy | 0.01mm |
| End Product Effect | Same thickness from beginning and end,smooth surface |
| Machine | Dummy operation with warning system |
The advantages of this device are that it uses a dual-axis fixed design, has fast rotation speed, and the servo feeding can be adjusted according to production requirements to control the thickness of the sliced product. It can be operated by only one person.